Dear customers,
Due to reasons, totally independent from us and beyond our control, our network was entirely inaccessible on Thursday, November 9th, from 08:05AM until 12:00AM.
The general failure of one of the largest backbone and data center provider in France made our telephony service totally unoperational.
On this map, you can see the impact resulted by this failure: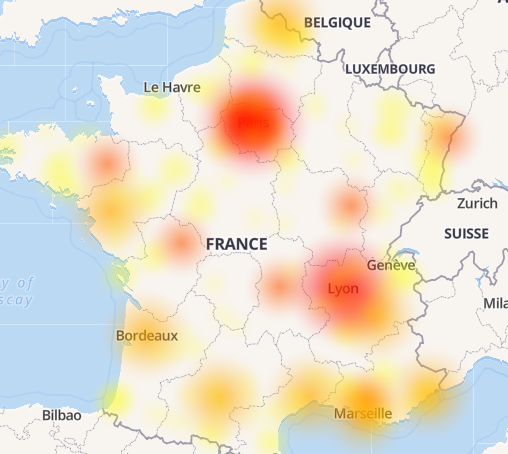 We are limited in our actions, awaiting for a troubleshooting and repair from their side.
We will update you, as soon as there are news.

Please accept our apologies for the caused inconvenience.
The Switzernet Team.